Many contact centers in Hong Kong, the Philippines, Malaysia, India, Taiwan and so on are using our SIP Gateway, Ippbx, Ipphone & Voice Soft Switch services to make outbound calls to China and other countries for tele-sales services and customer services follow-up. Our stable and clear SIP Gateway, Ippbx, Ipphone & Voice Soft Switch calls quality provides them a hustle-free outbound voice solution to support their business operation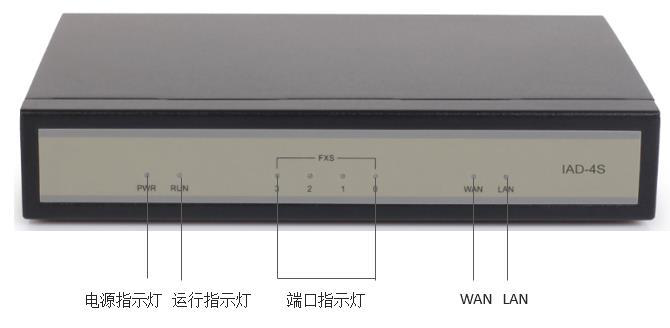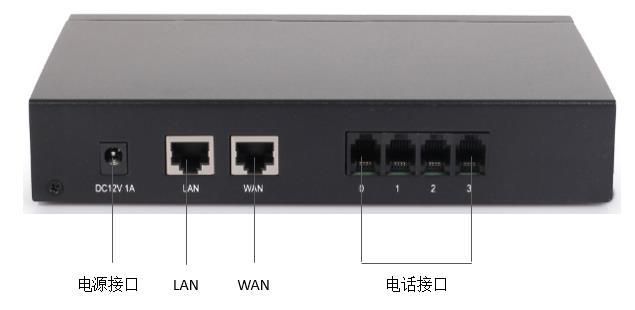 The MX series VoIP gateways support a wide range of access-gateway applications. Providing 2-to-96 FXS and/or FXO ports, MX gateways deliver carrier-hosted converged services as well as enterprise-based voice-fax applications. The gateways are typically used to connect analog telephone terminals, legacy fax terminals, PBXs, or key systems to IMS/SIP/MGCP-based IP networks. With flexible hardware configurations and rich features, MX gateways are ideal components in many VoIP-based solutions.
Developed for low-port-count applications, such as fax-terminal connectivity, small businesses, SOHO, and residential IP-telephony applications, the HX4E/MX8A gateways are integrated VoIP-FoIP devices that provide reliable and cost efficient access methods for deploying converged communication solutions for network operators and enterprise. HX4E/MX8A are designed as a compact unit with 2, 4, or 8 FXS/FXO ports, 1 WAN port, and 1 PC port, which allows users to apply it as an N-to-1 system capable of providing versatile solutions by connecting analog phone, fax and POS machines, IP telephony and PSTN. Moreover, the HX4E/MX8A gateways include Commetrex Corporation's Smart FoIP® patent to provide the industry's highest FoIP success rates. Smart FoIP eliminates the top-two failures that occur in mixed-carrier networks.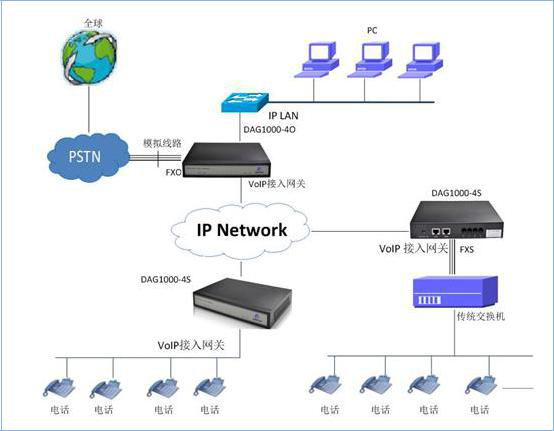 Comprehensive Feature Set with Intelligent Engine
As an intelligent gateway running on embedded Linux operating system, gateway is compatible with many highlighted features such as call forward, call transfer, 3-way conference, caller ID, DND, color ringback, forking, automatic routing, digitmap, PSTN failover, and much more to provide a complete and highly reliable VoIP solution applicable to nearly every application scenarios.
High Reliability
The hardware design of the gateway, from architecture to component selection, is made to optimize reliability.
In addition, with high availability featuring primary-standby, active-standby, and load balancing, as well as PSTN failover to handle the failure of the SIP proxy servers, power supply, and network, users are provided with carrier-class availability with minimized potential downtime.
Robust Protection against Intrusions
gateway provides a rich set of features to support perimeter protection against malicious intrusions, such as brute force logins and SIP attacks, ensuring a high level of security in your IP telephony environment.
Remote Management and NAT Traversal
The gateway includes the Rock Cloud client, providing easy access with NAT traversal to endpoint devices and value-added applications for remote, real-time monitoring, maintenance, software upgrades, troubleshooting, data analysis, alarm notification, remote and packet capture.
Features
- IMS/SIP/MGCP protocols
- Unequalled configurability of FXS and FXO ports
- TLS/SRTP
- 500 routing and number-manipulation rules
- Configurable SIP ports and IP-address whitelist
- Smart FoIP® with Maximum fax rate of 33,600 bps by T.38 or G.711 pass-through
- Polarity-reversal/busy-tone detection
- High availability & PSTN failover
- Auto provisioning
- Remote access via Rock Cloud
- Management with Rock or third-party Element Management Systems (TR-069, SNMP)
- Interoperability with popular SIP servers, such as Cisco CallManager/CUCM, Broadsoft, Microsoft Skype for Business (Lync), Huawei IMS, and Asterisk/Elastix
- Class I lightning protection
Support protocol
SIP V2.0 (RFC 3261,3262,3264)
• SDP (RFC 2327)
• REFER (RFC 3515)
• RTP/RTCP (RFC 1889,1890)
• STUN (RFC 3489)
• ARP/RARP (RFC 826/903)
• SNTP (RFC 2030)
• SESSION TIMER(RFC4028)
• DHCP/PPPoE
• TFTP/HTTP
• DNS/DNS SRV (RFC 1706/RFC 2782)
• VLAN 802.1P/802.1Q
Voice Fax parameter
• G.711A/U law, G.723.1, G.729A/B, iLBC, ARM, G726
• comfortable noise generation (CNG
• speech activity detection (VAD)
• echo cancellation (G.168)
Adaptive dynamic jitter buffer
- Detection fork detection
• voice and fax gain control
• Modem
• T.38/Pass-through
• DTMF model: Signal/RFC2833/INBAND
Supplementary service
- call waiting
Call forwarding (blind turn, consultation turn, half blind turn)
• snatching in the group
• unconditional call transfer
• busy call transfer
• non response call transfer
• Hotline
• call retention
• free from interruption
• 3 Party meetings
• voice mail box
• direct IP call